Back to Projects...
1968 mk2 cooper (158 replies)
I haven't used p38 for a long time, but I find the upol very easy to spread without leaving pin holes and it sands very easily and feathers to a nice edge.
No problem, choosing products to use can be difficult and expensive if incorrect one purchased,
Went to minispares today and bought one of their door seals after reading good reviews on them and the hinge gaskets and then fitted the door, the seals fitted fine.
Then I spent a little time getting gap correct and building up edges, still needs a little work especially the upper frame for some reason, but that is no different to when I started the project. I have to cut the frame and extend a little to get gaps better.
Not really sure why though as door can't be fitted any other way.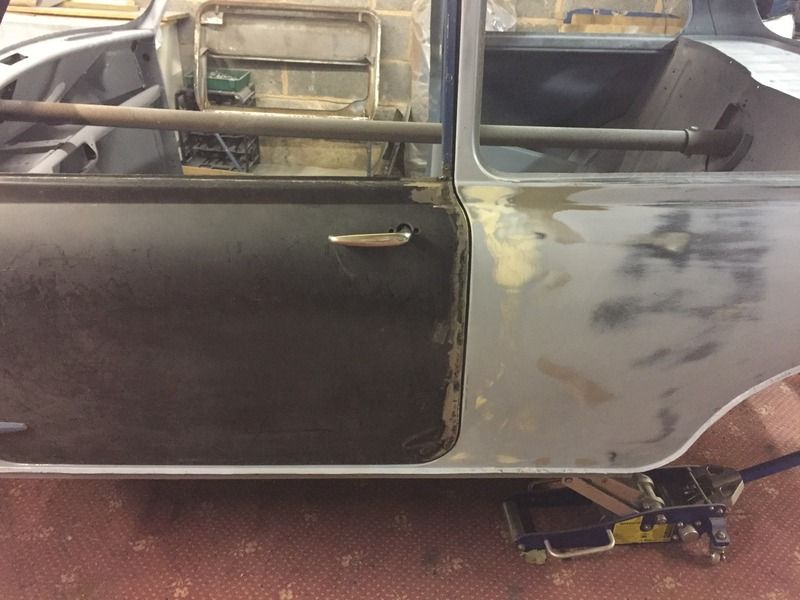 Hi Daz
I'm a little further advanced than you with a re-build but believe me it doesn't get any better, most of these mini spares suppliers are stealing a living selling parts that are nothing like the original fitted parts, this includes many without mentioning any names of the well known parts suppliers.
So be aware of what you are buying especially ordering online quoting original part numbers as the ones they send you are sometimes nothing like the part that will fit your car.
For instance I recently bought a new securing strap for the wiper motor which initially looked like the 47 year old part that I removed but when I tried to fit the replacement part it was shorter from to end to end and wasn't angled on the ends to suit the profile of the rear dash panel, so I binned the new part and refurbished the 47 year old part.
What a waste of time and money.
had to log in again but
Managed to finalise the door fit today, just the upper frame to sort now
Managed to remove all rust from the drivers door frame today ready for repair and fitting skin, then cut upper frame off passenger door and adjusted it to fit shell better, not sure why I have to do this as I have made no repairs in this area of car, I trial fitted the door chrome surrounds to ensure all is ok, the fit was same before I started resto so at least nothing had moved. This method appears to be only way to get it right.
Just need to remove the door and weld some pieces in now,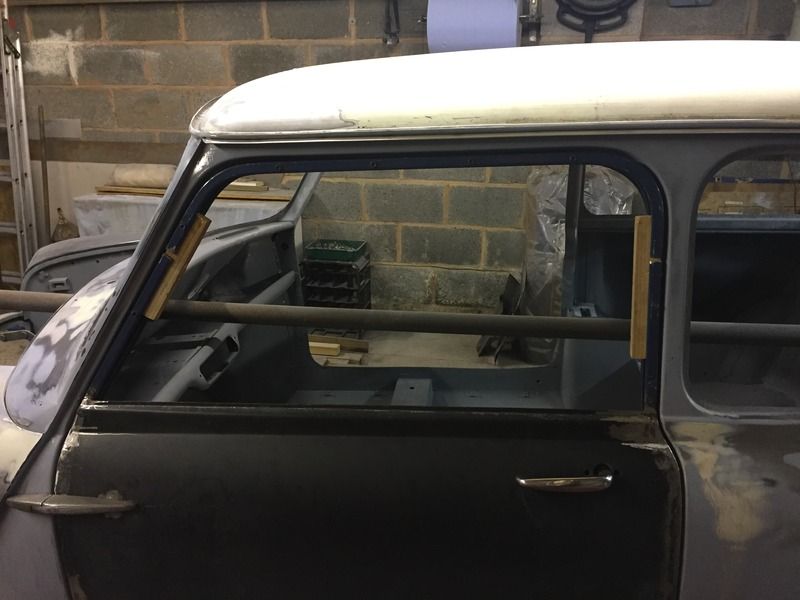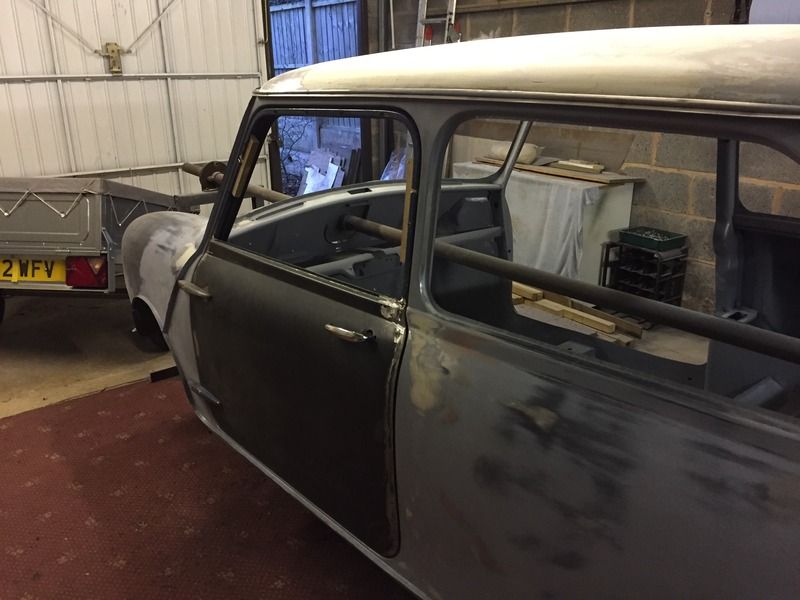 Not much done lately, went to bingley Sunday then decided to cut bottom off other door and fit the repair panel, I have since welded it in position but not pictured that stage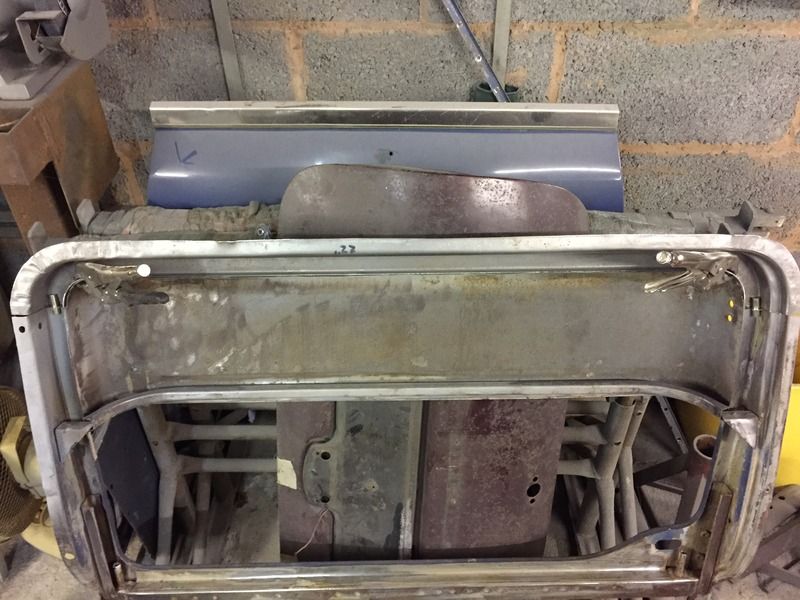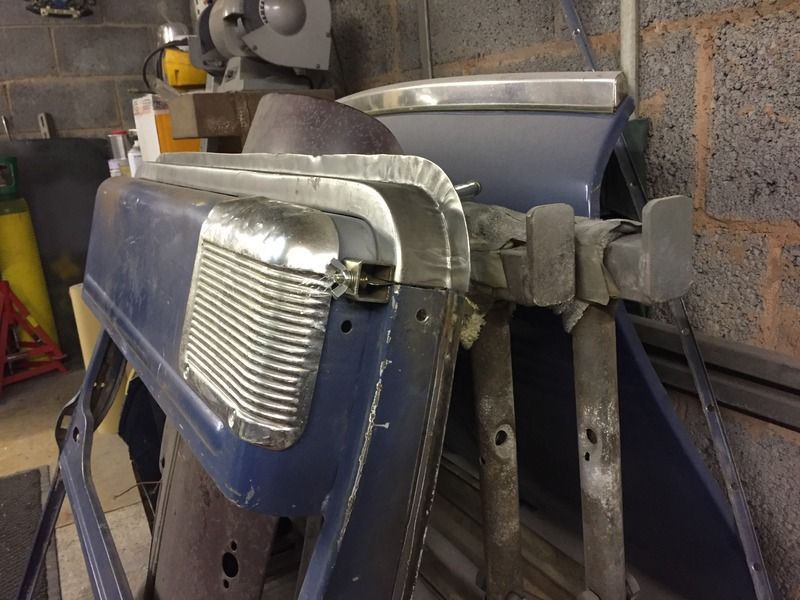 It's getting warmer now so don't mind working in garage, hopefully get the door skinned and trial fitted next weekend,
Then I need to do some more seam sealing and get underside painted so can take it off the spit.
Hopefully get some better updates soon
Not much to report at the moment, but have managed to get my drivers door fit sorted, the gaps are fine just need to bolt up the hinges properly and finalise it, hopefully now weather picking up will spend more time on it soon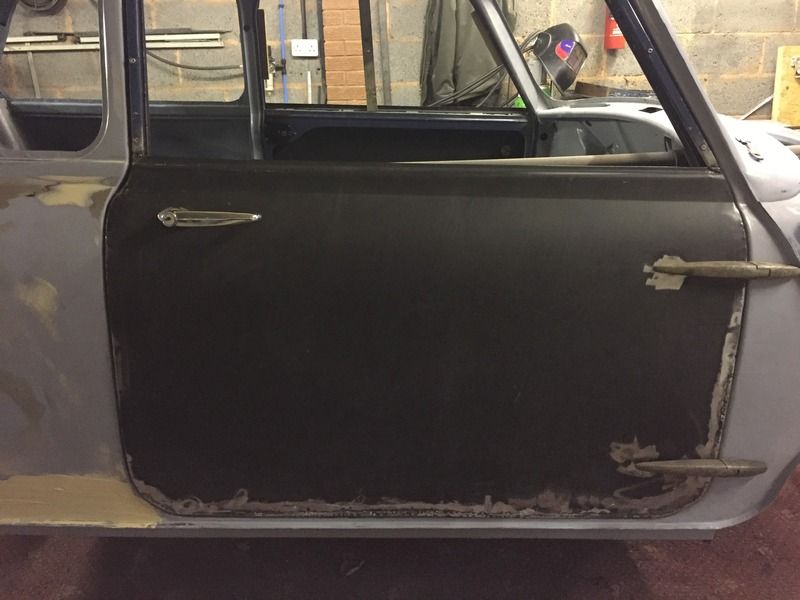 Back to Projects...